eKEY Basic features
Quick access, real-time information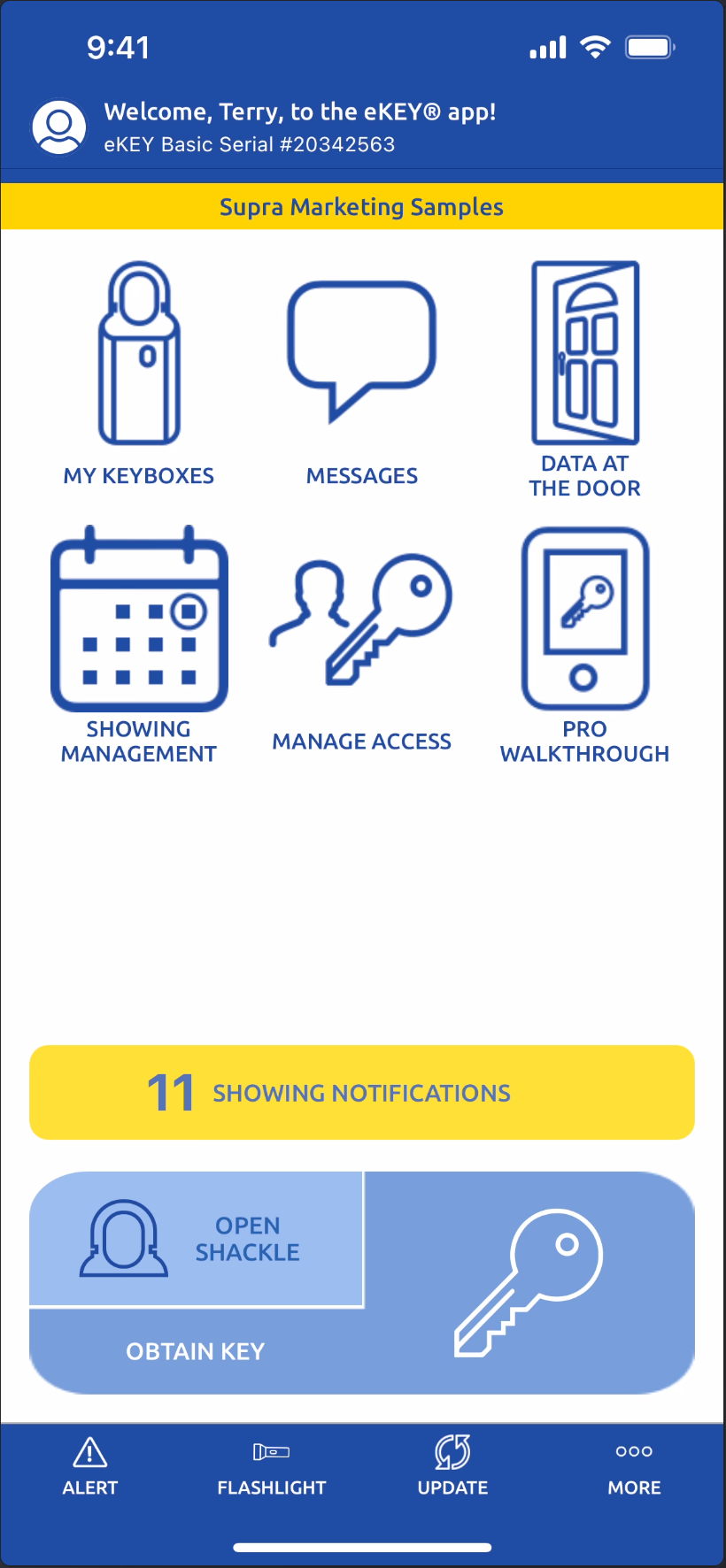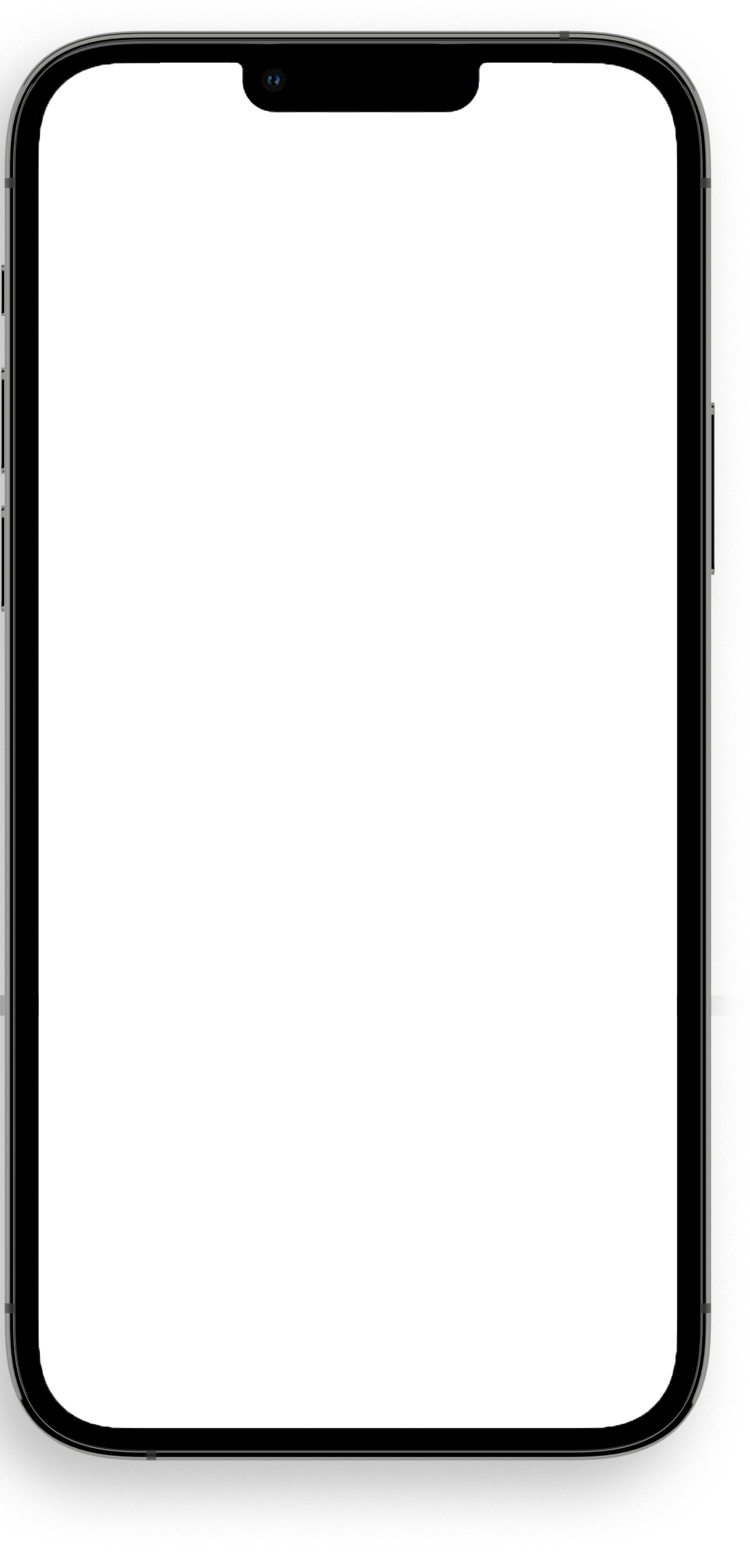 Click the features below to see eKEY in action
View and manage lockboxes
Directly from the eKEY app on your phone, you can change lockbox shackle codes, track lockbox inventory, and more.
Stay up to date with data at the door
Get real-time listing details and showing instructions the moment you unlock the lockbox.
Control settings right in the palm of your hand
Stay organized and in control with the ability to set up the app the way you want to use it – turn on end-of-showing notifications, once-per-day PIN, and require biometrics.
Track showing notifications and feedback
Easily see start and end of showing times and feedback on your listings.
Get started today
eKEY Basic Tips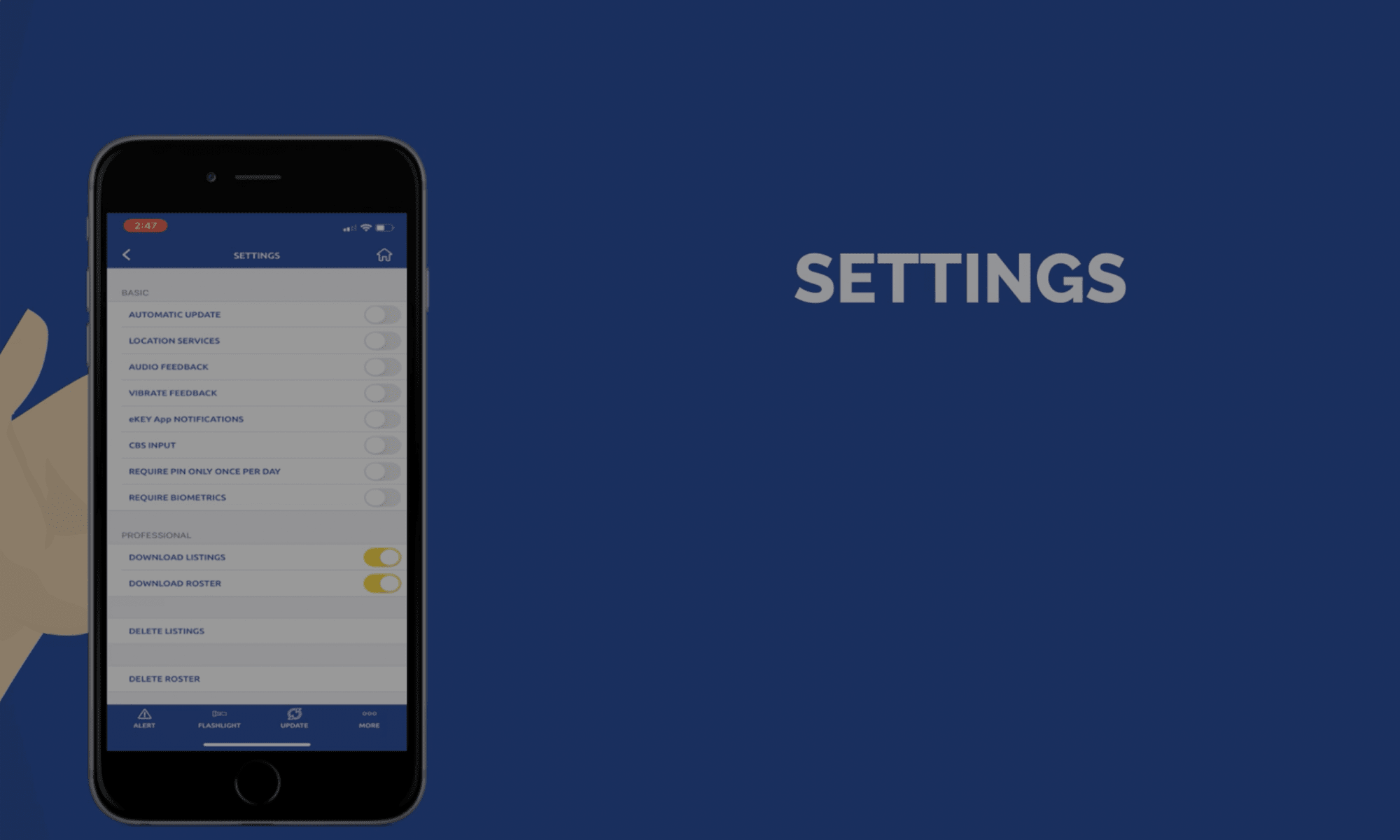 eKEY - App Settings
You can adjust many features in the Supra eKEY app to customize it for your needs.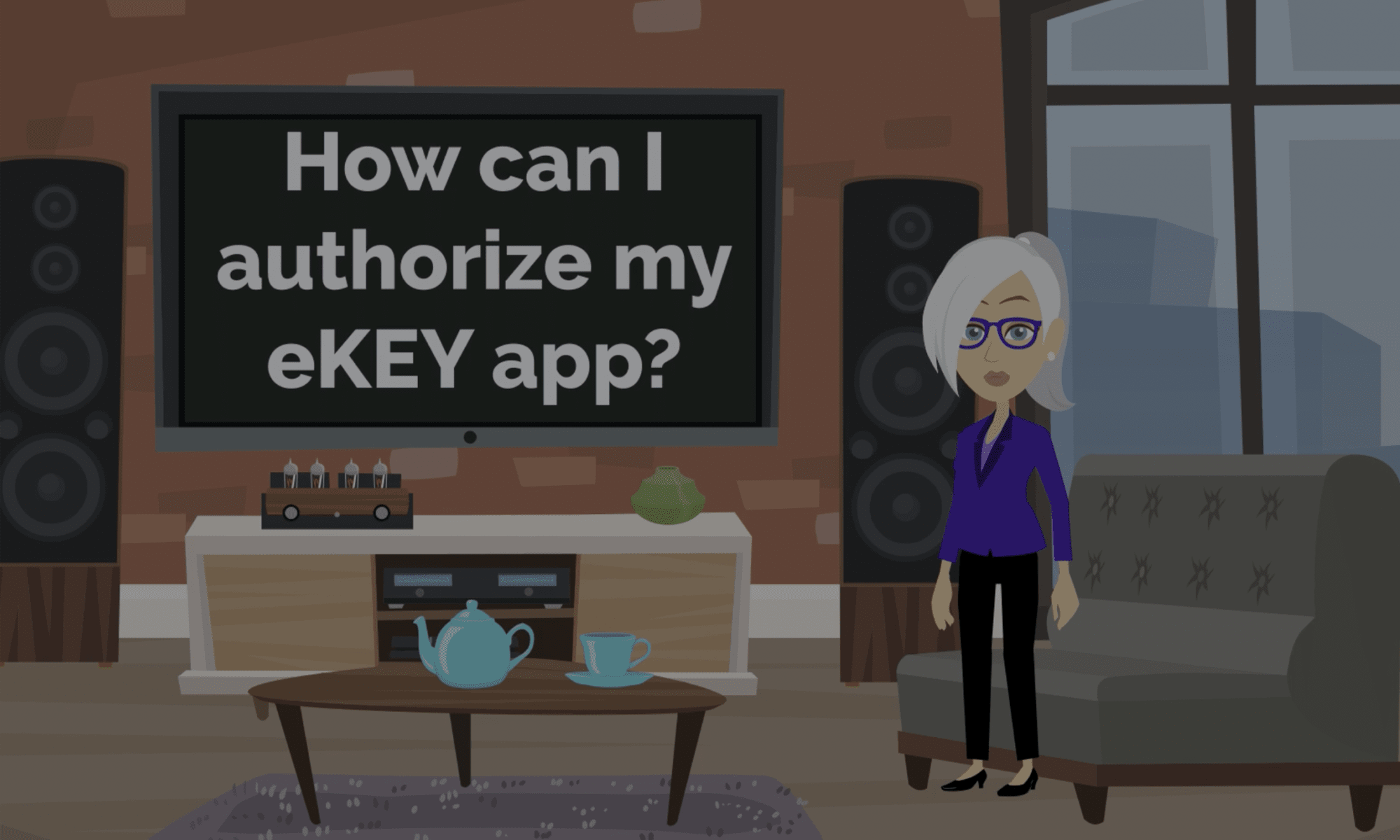 eKEY - Authorize eKEY App
Once you have downloaded the Supra eKEY app, you will need to follow a few steps to authorize it for use.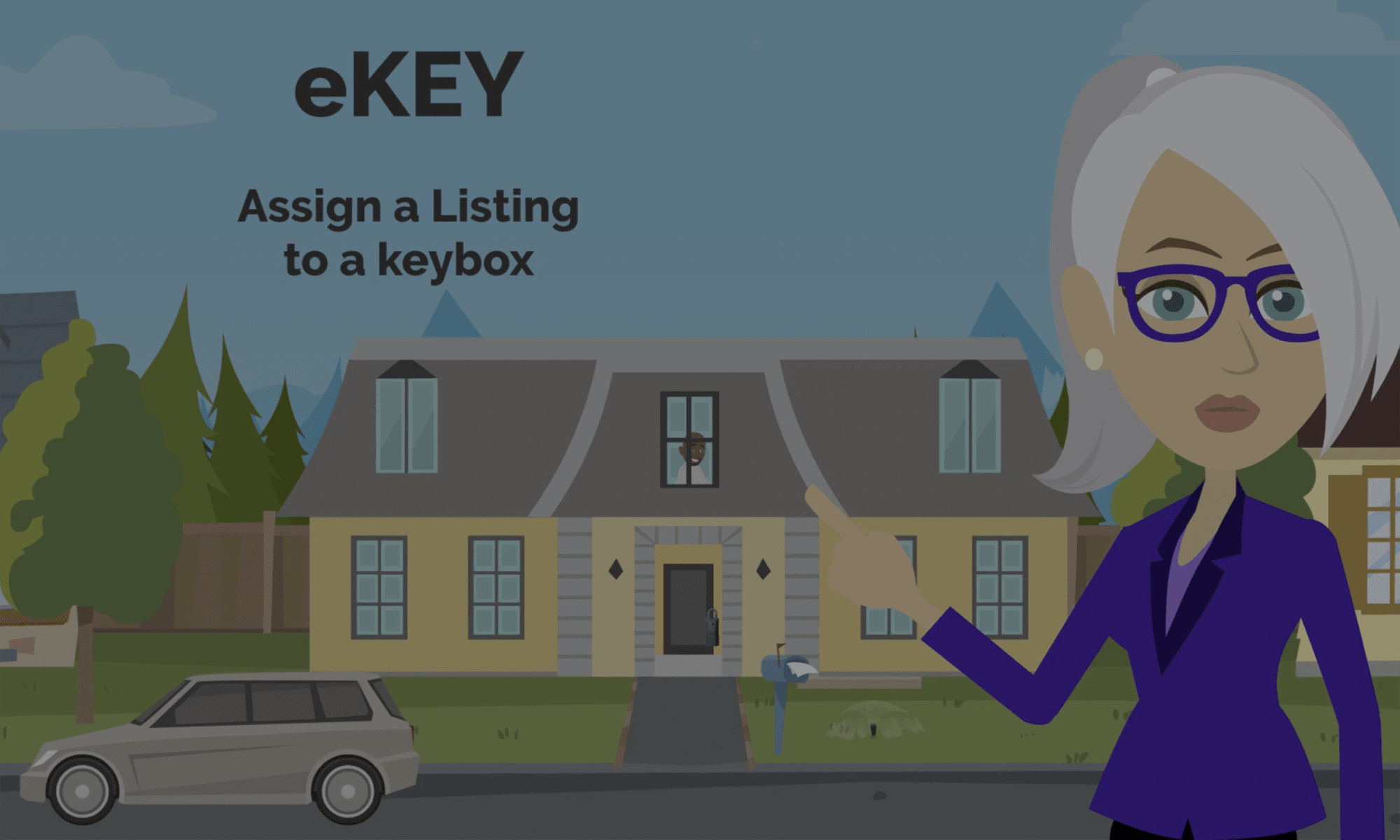 eKEY - Assign a Listing to a Lockbox
With the Supra eKEY app, there are two easy ways to assign a keybox to a listing which gives you the benefit to easily see which listings have had showings.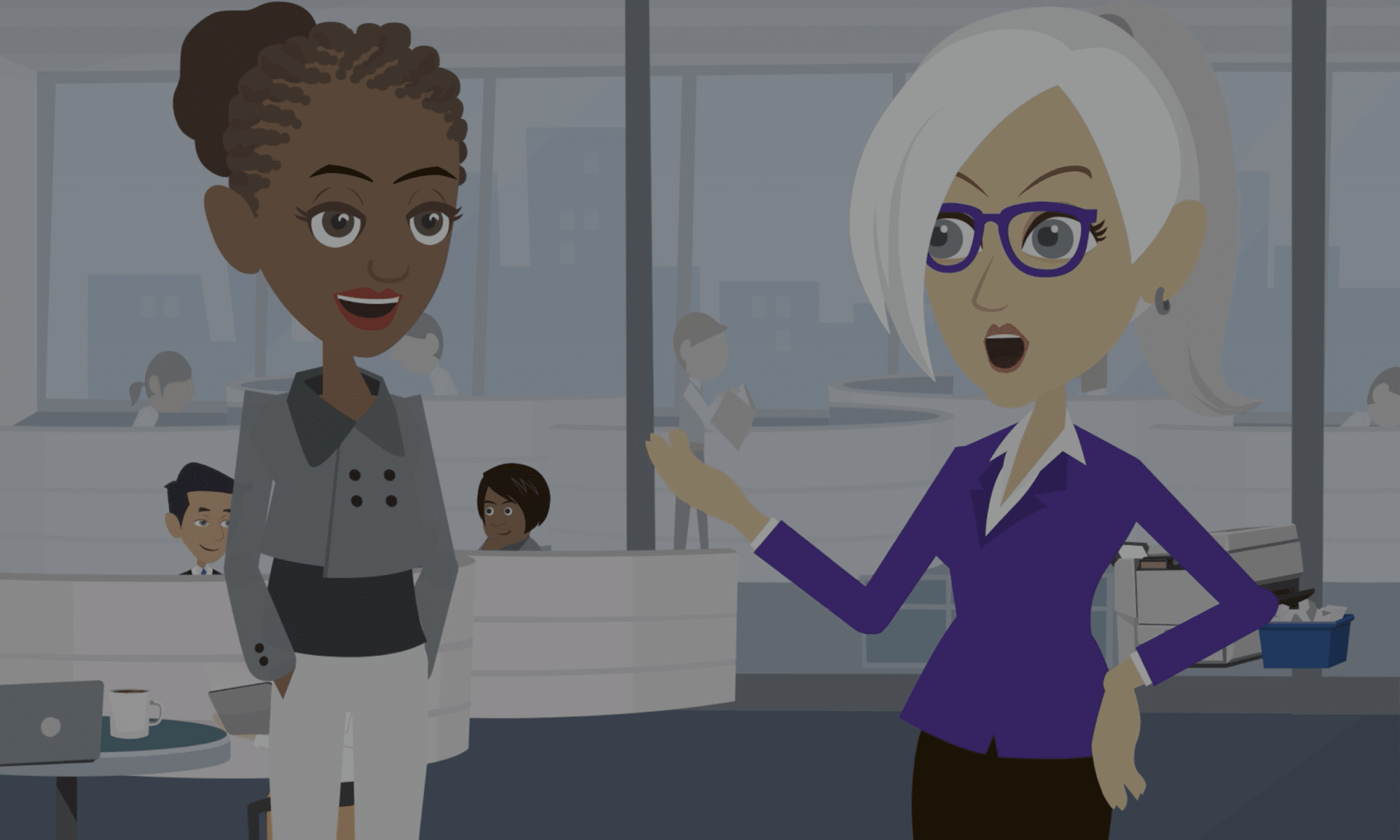 eKEY - Showing Notifications (enable and view)
With the real-time benefits of the Supra system, real estate agents can let a homeowner know when a showing starts and ends so they know when they can return home.
Ready to unlock your Supra Powers? Ask your association or MLS for more information.
Contact Supra